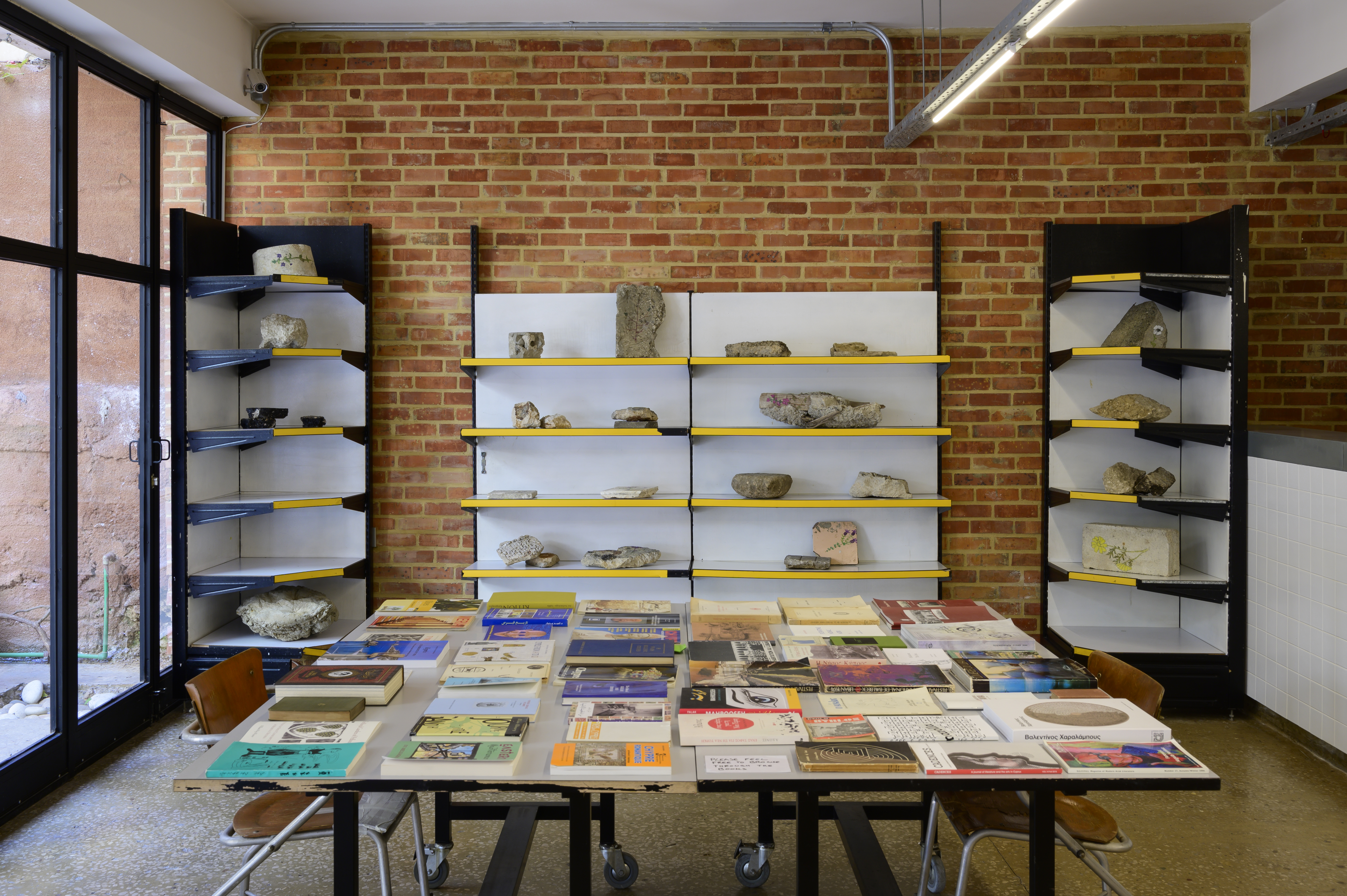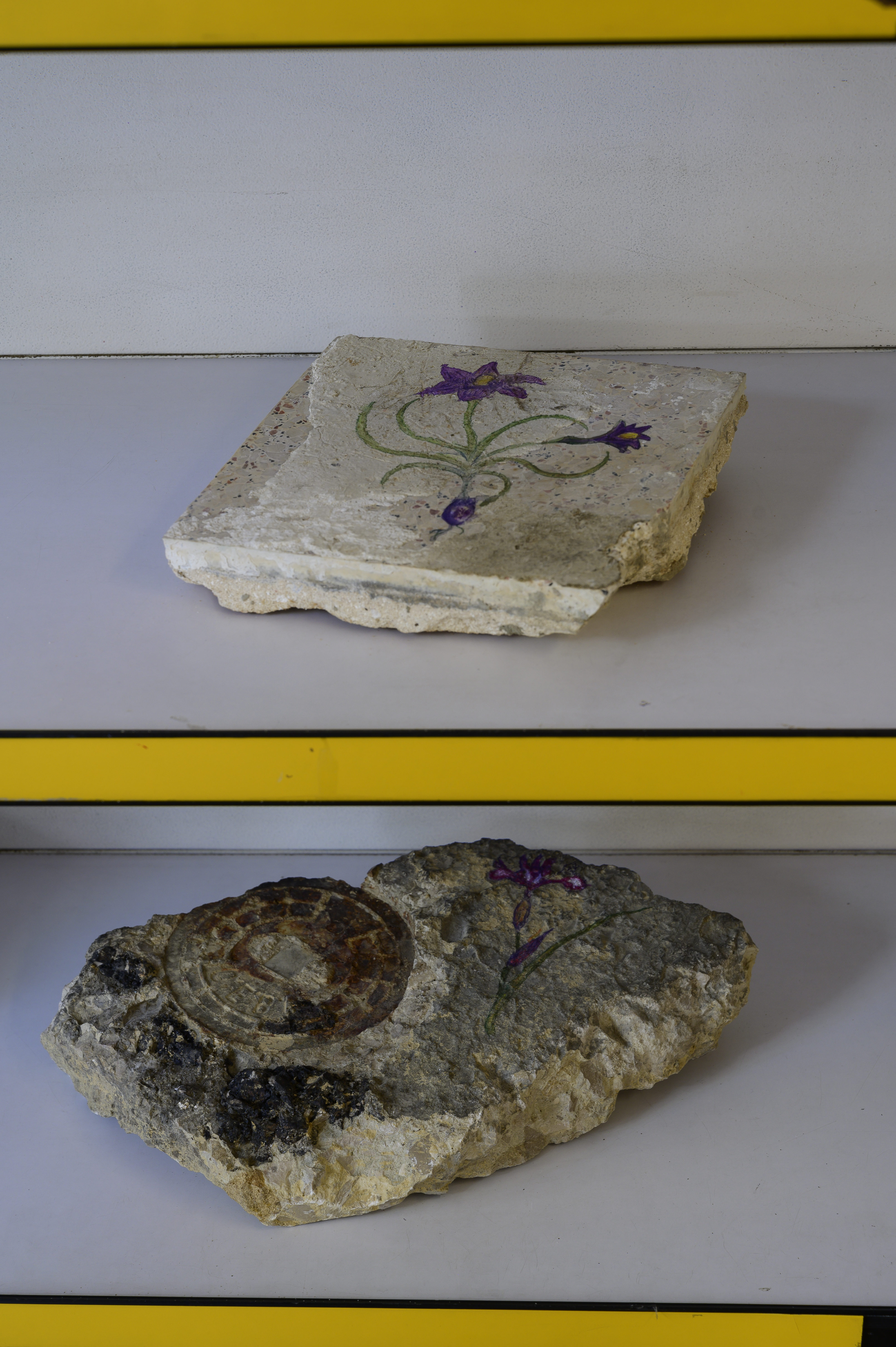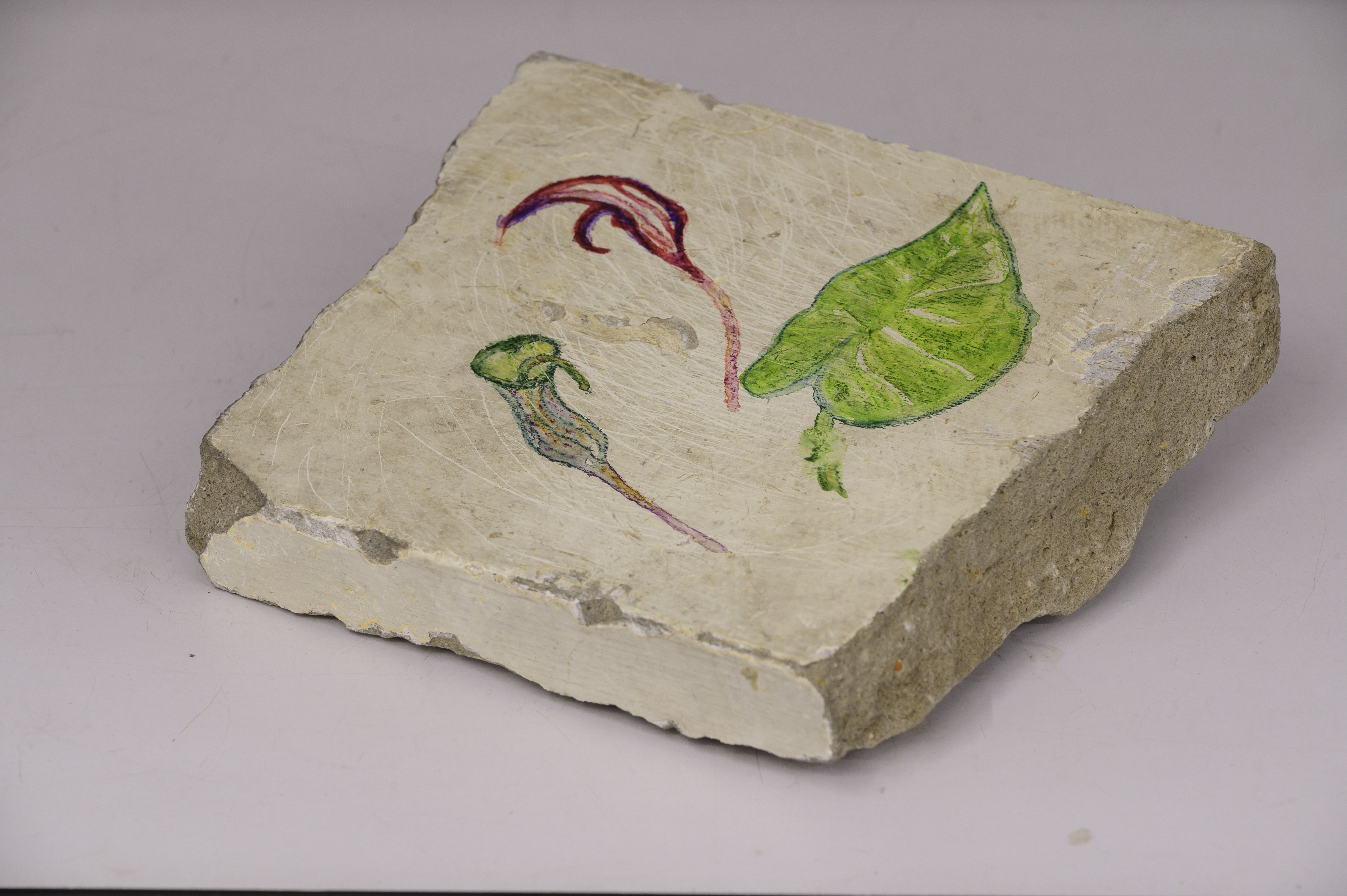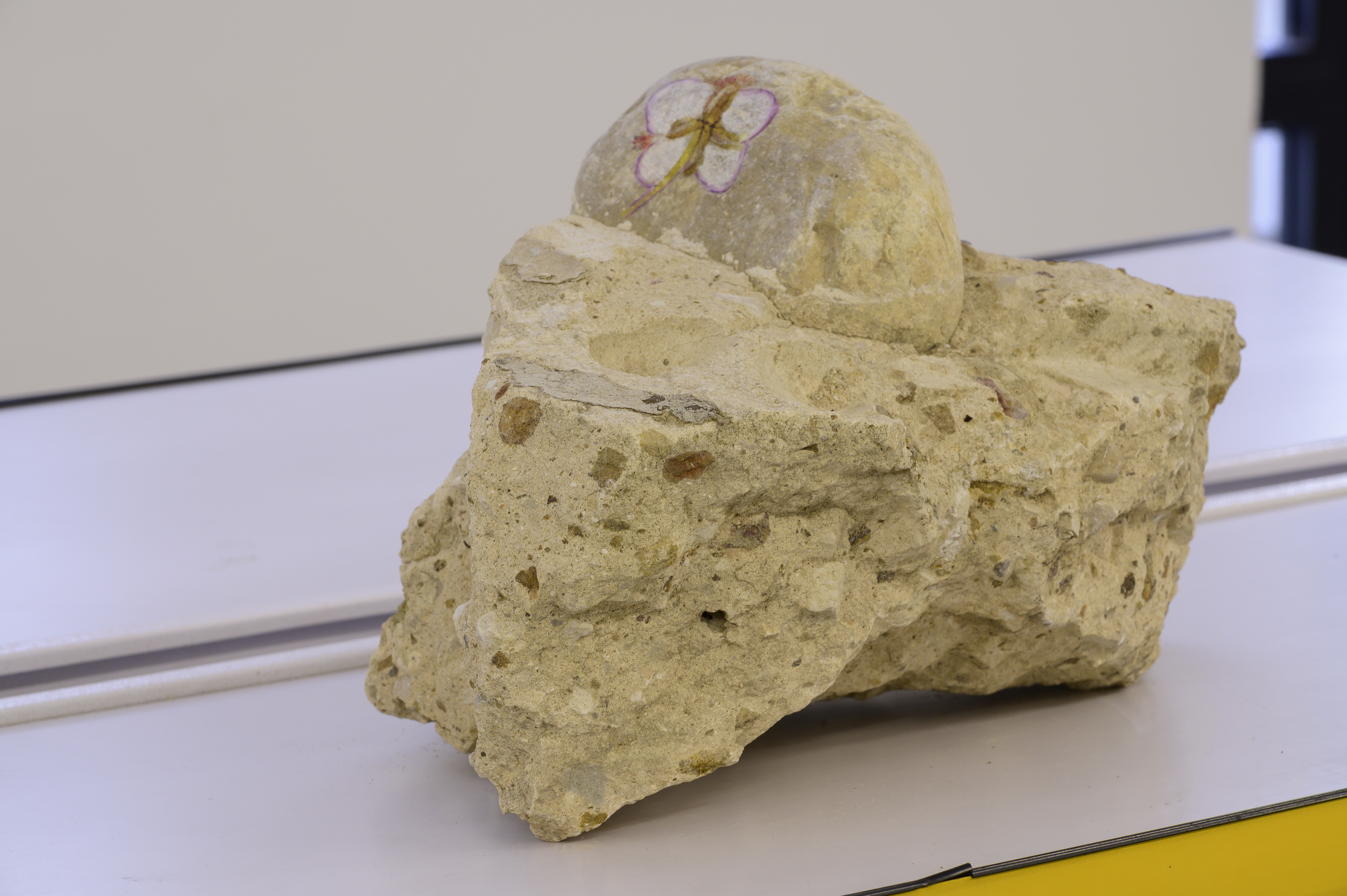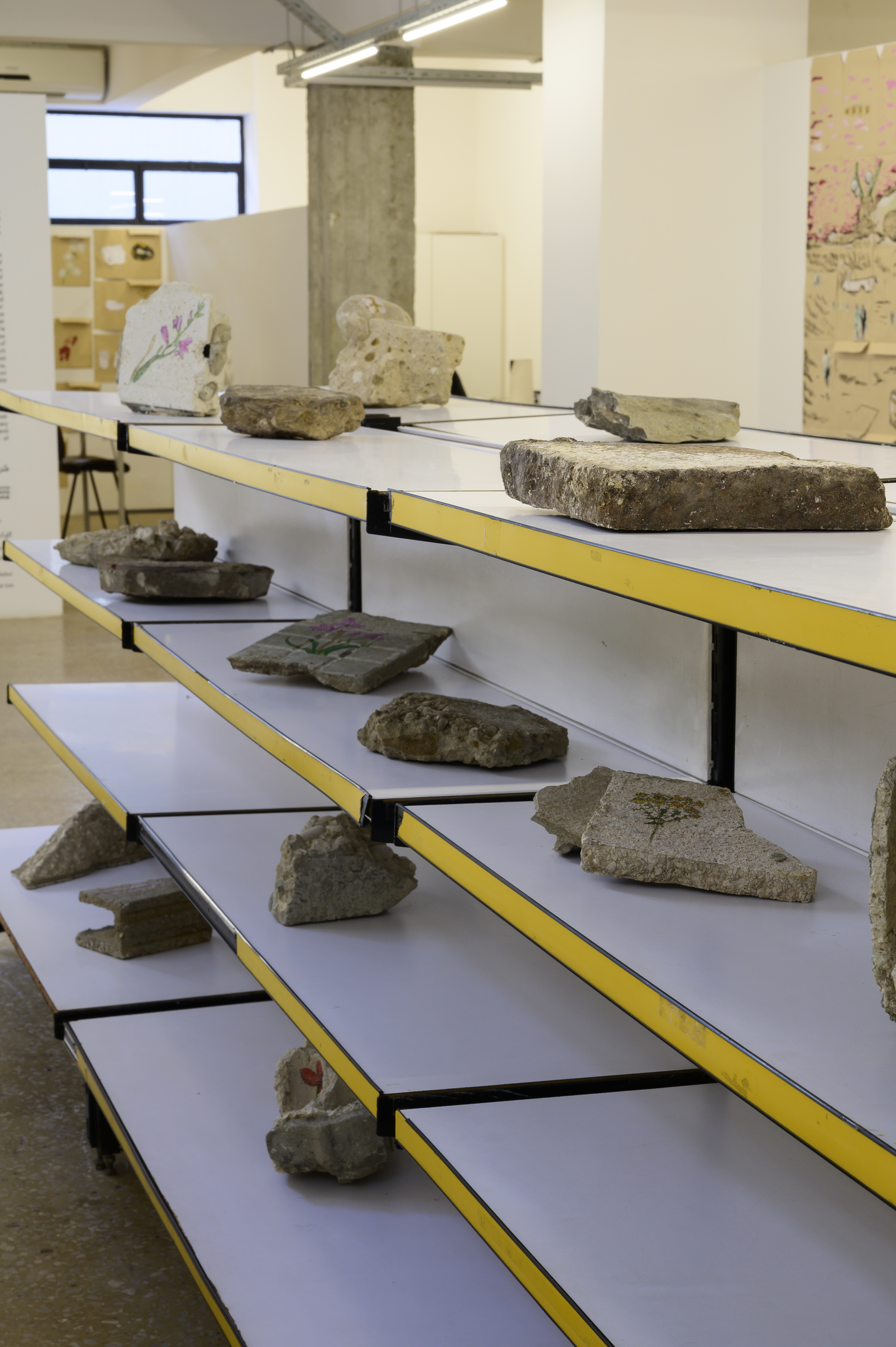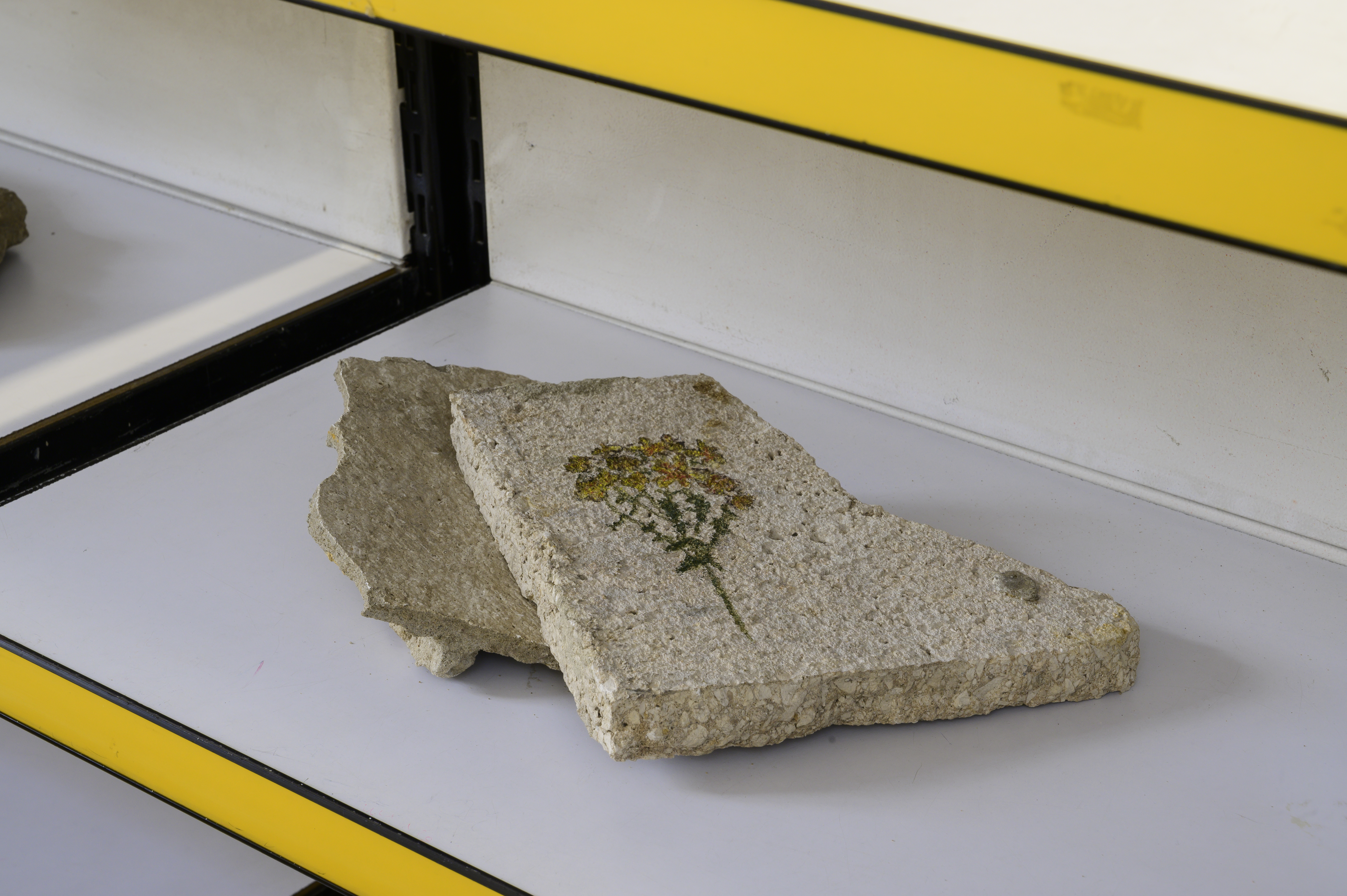 Eramian takes as a point of departure for his inquiry into the post-crisis construction boom in Cyprus the resilience of Moufflon Bookshop in Nicosia, a secondhand and antiquarian bookshop that managed to sustain itself amidst mass closures of small businesses and the expansion of predatory real estate developments. Through the bookshop's abundant archival material, Wild Flowers in the Midst draws literary lineages between Cyprus and Lebanon — itself the subject of postward 'reconstruction' manoeuvres — in an attempt to devise strategies of interdependence between communities and spaces resisting the disfiguration of their urban social fabric.

Found concrete slabs are placed on abandoned shop display stands amassed from the streets of Beirut. A correlation is suggested between the concrete blanketing of land and the closing down of small businesses. The collateral damage of accelerated construction developments is a common concern between Cyprus and Lebanon. Faded wild flowers common to both countries, redrawn from Maroula Philippou's From Cyprus with Love, mark the surfaces of the slabs.

Excerpts from exhibition texts

Serendipity by Moufflon Bookshop

Exhibition at Platform 39 as part of Home Works Forum 8, Ashkal Alwan, Beirut, 2019.