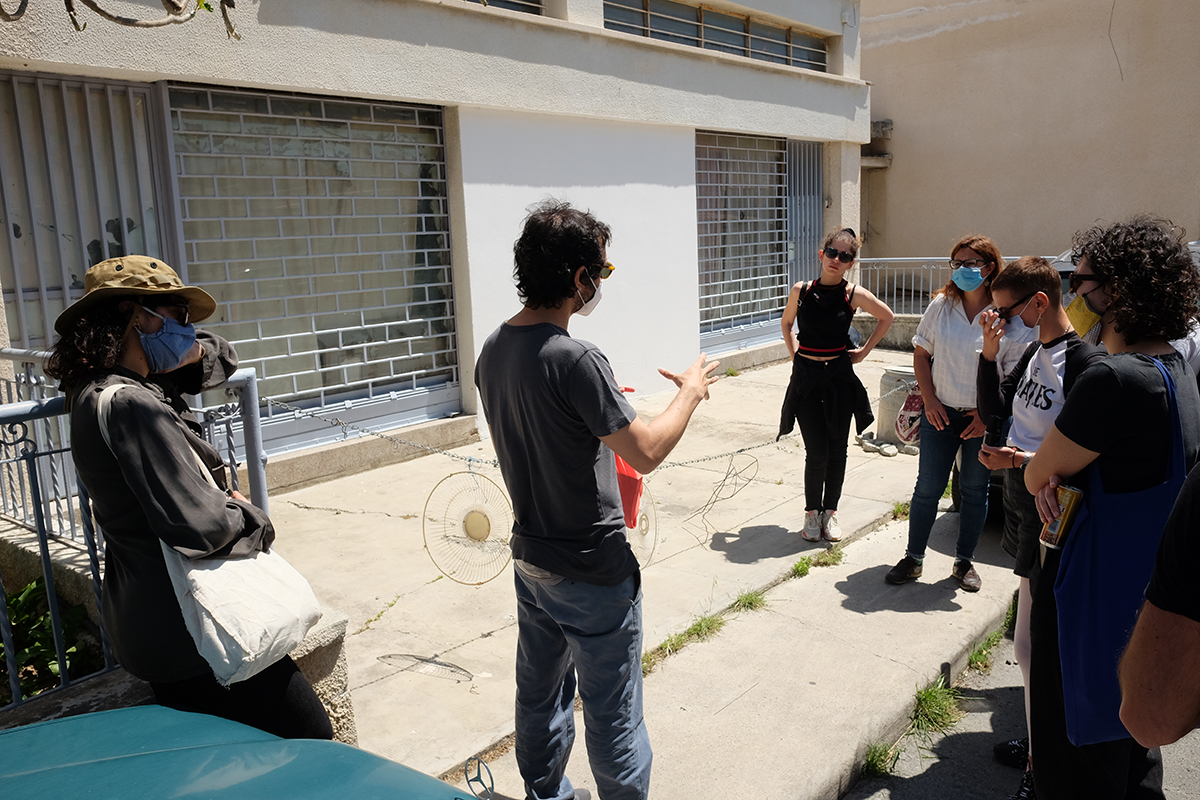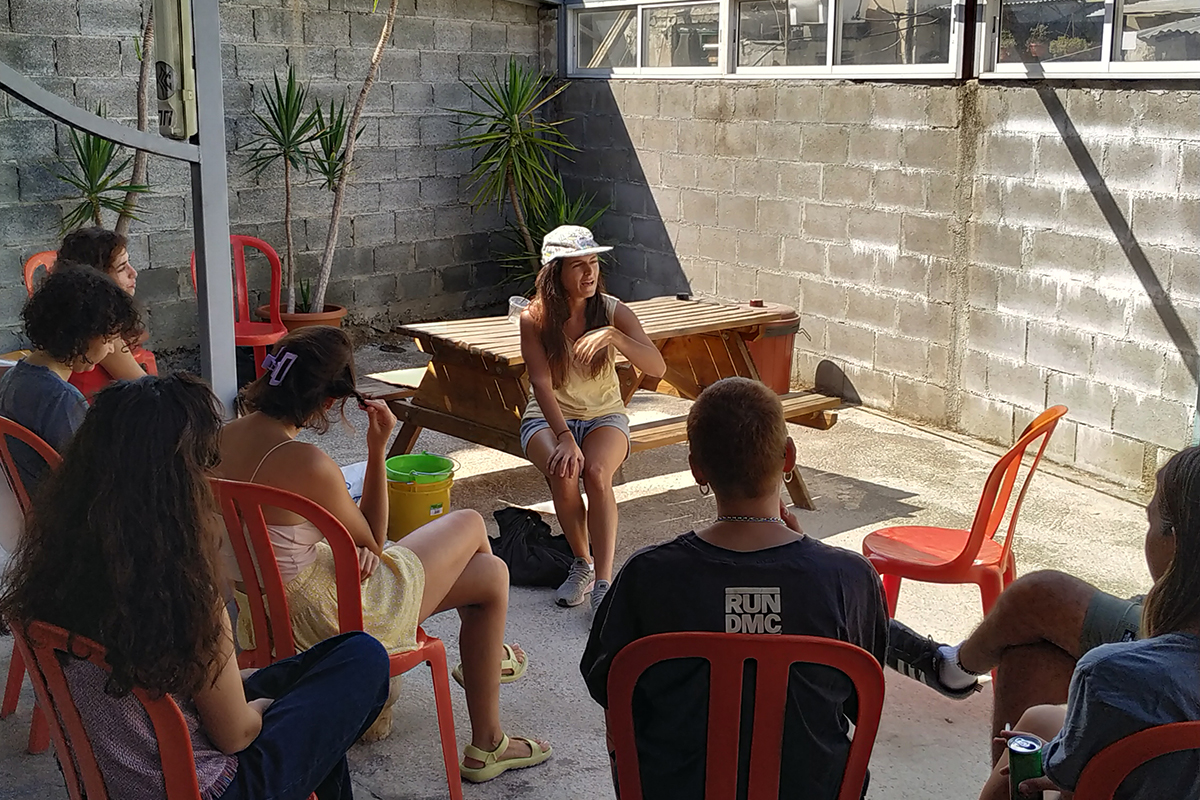 The Lower Levant Company (LLC) is a research project by Emiddio Vasquez and Peter Eramian that interrogates Cyprus' national geo-political/economic strategies and affiliations across the Levant and beyond. Though the island is not part of the Levant officially, it is included on account of its proximity, cultural ties, geographical significance, size and natural resources. Ultimately, the project will strive to recalibrate the geopolitical and reevaluate its socioethical compass while traversing micro/macro scales and rethinking agencies.

The Levant Company served as a model for first wave capitalism in the Levant region, having "no colonial aspirations, but rather establish[ing] 'factories' (trading centers) in already-established commercial centers, such as the Levant Factory in Aleppo, as well as Constantinople, Alexandria and Smyrna...By 1588, the Levant Company had been converted to a regulated monopoly on an established trade route, from its initial character as a joint-stock company."

The inclusion of "lower" in The Lower Levant Company denotes our commitment to the struggles of the Global South, of which Cyprus is not considered a part of because of its increasing Westernization and Europeanization. Further, we consider subterranean activities, such as hydrocarbon exploration, drillings and extractivism, as central in understanding the heated geo-political dynamics across the region. Finally, to bring lower, as a reorientation device, means to bring down to earth, to be in touch.

Since 2013, Emiddio and Peter have been collaborating across different mediums and projects. For The Lower Levant Company's first project they will be bringing together two aspects from their respective practices.

For some time now, Emiddio has been drawn to and actively documenting objects used to delineate zones either as dangerous or out of bounds by both official and unofficial authorities. The quasi-legal status of these social objects entail spaces where temporary micro-laws are erected, either for health & safety, such as at construction/repair sites, or private territoriality, such as to safeguard parking spots. The material qualities, colours and forms of these objects are in some cases almost universally agreed upon, such as reflective stripes or orange cones, and in other cases may be culturally specific or local, such as buckets filled with concrete or stacked bricks. In his observations of such objects, Emiddio has even encountered unique expressions of makeshift creativity and decorative crafts, either intervening on the 'universal' or creating new legal/cultural aesthetics from scratch, breaking from the legal/utilitarian binary and offering unexpected sculptural qualities.

In his project 'Wild Flowers in the Midst' (2019), Peter undertook two weeks of gleaning concrete debris from the streets of Beirut. This arduous undertaking culminated in an installation in which the debris was presented on abandoned shop display stands adorned with water colour drawings of wild flowers redrawn from Maroula Philippou's 'From Cyprus with Love'. Since 2016, Peter has been exploring laborious actions as part of his practice and creative process. In 2016's 'Here's to my sweet Satan' he washed and carried 16 tons of rocks using a wheelbarrow into the exhibition space and then, after the project was over, out again. For the 'Seva Project' (2017), this process was employed collectively to create a stage for The Gathering II sound & music festival in order to explore the communal potential of shared labour time/space. Though these actions are very much integral to Peter's practice they are never presented as part of the final project. Instead, they serve as exercises that enable a more physically intimate relationship to both the materials and context the work is responding to.

Reflecting upon Beuys' work we draw particular inspiration in the ways in which he used accessible low-cost materials (margarine, stones, felt), the animating of lumps of masses by piling them ('7000 Oak Trees'), the ways in which he pointed at direct democratic participation and opened up possibilities of partaking in both decision and art-making processes ('Free International University') and his own commitment to Green politics as a direct critique to capitalist exploitation.

Our workshop Detritus Bonds is divided into two sections: gleaning and stocking. For the first section we invite you to a walk in Limassol, near the neighborhood Emiddio grew up, walks his dog Piki and where he finds these objects in their most prevalent and paradoxical form. During this walk we want to get to know each other better. We will conclude our walk in a public space where we will discuss and reflect more on questions concerning legality, health & safety protocols and possible bendings of medium-specificity in sculpture.

For the second section of the workshop we invite you to do your own gleaning in your local vicinity and then meet at Peter's studio in Nicosia where we will work on the pieces and try to "make them stand on their own". We will provide some materials and elements to facilitate the production process, but we also expect and anticipate for you to bring in new techniques for making your gleaned materials and objects to both stand together and stand out.

Detritus Bonds was part of a program curated by Marina Christodoulidou, organised by the Goethe-Institut Zypern as part of Social Sculptures Beuys 100, 2021.